Start your tomorrow today.
Citycare Property is a values-driven organisation that builds, operates, maintains, and renews Aotearoa's social infrastructure. We prioritise providing opportunities for growth, meaningful career pathways and training for the wonderful team of people that make up the Citycare Property whānau. We champion local people, local businesses and local needs as we Enhance the Wellbeing of our Communities delivering better spaces to live, work and play.
Find out what makes Citycare Property the leading employer of choice across the social infrastructure sector and how you can become part of our team.
With Citycare Property's Kickstart Pre-Apprenticeship Programme, you gain the skills needed for a trade career while getting paid for the work you do.
You'll get hands-on experience in a variety of trades as you rotate through placements within our business.
Kickstart your career in the Social Infrastructure industry while also developing valuable life skills that will set you up for a rewarding and lifelong trade career.
Apply today!
Send us an email to Kickstart Your Tomorrow Today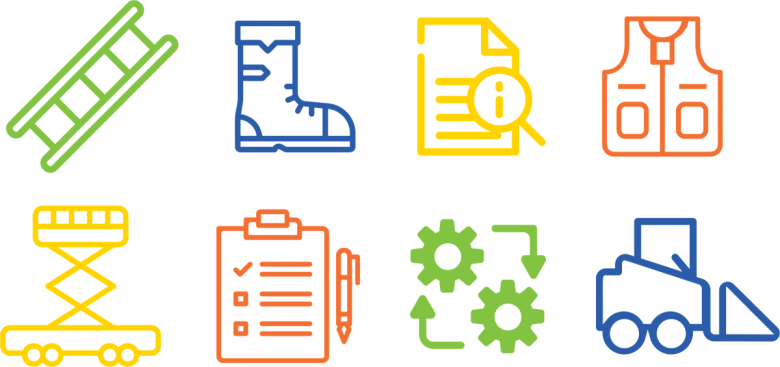 An "earn as you learn" work skills scheme that allows young people to experience the varied career paths available in the Social Infrastructure industry, before choosing to commit to a specific trade.
Within the programme, each person gains hands-on experience of different trades through rotational placements. As well as on-the-job learning, trainees gain life skills with the full support of mentors and supervisors.
Trainees will rotate through various Construction, Horticulture, and Building placements. Trainees are guaranteed a 40-hour work week. At the end of the programme, trainees will be encouraged to apply for an apprenticeship in their area of interest.
Over 250 young people have taken part in the programme since 2003 and 60% of them were offered full-time employment, many are still with Citycare Property today.
Though the programme trainees can gain a New Zealand Certificate in Primary Industry Skills (Level 2). Trainees will gain certificates in Growsafe (agrichemical application), First Aid, and Driver Licensing, with other useful sessions that include budgeting and how to be a team player.
While on placement, trainees will be provided hands on training for all tools, equipment and machinery being used.
We are looking for young people who are hands-on, practical, and interested in becoming qualified in a trade. They need to be able to 'muck in' and not be afraid of physical labour.
They must demonstrate a willingness to learn and possess an ability to mix with people from all ages and walks of life. They need to have an open mind and be flexible to cope with the frequent workplace rotations.
For the Kickstart programme, it is advantageous for applicants to hold a driver's license (any form).
Applications for the 2023 Kickstart Programme open on Monday, 19 September and close on Friday, 28 October. The programme itself will commence on Monday, 30 January 2023. For up-to-date information and FAQ's, visit www.citycareproperty.co.nz/kickstart, or email kickstart@citycare.co.nz with any further questions.
Citycare Property is a values-driven organisation that builds, operates, maintains and renews Aotearoa New Zealand's social infrastructure. Our company purpose is to Enhance the Wellbeing of our Communities and the social infrastructure we take care of are the spaces where communities gather, connect, share a sense of place and pride, or go to receive essential services.
We are proudly Kiwi-owned and our community-centric values are aligned with the local and central government customers that entrust us to care for their assets. We champion and prioritise local people, local businesses and local needs.