"Nothing Short of Excellent" - South Christchurch School
Citycare Property staff were honoured to attend the official opening of new buildings at Christchurch South Karamata Intermediate. These impressive new buildings were delivered by the Citycare Property project management team.
Principal Ross Hastings was very complimentary in his remarks. "This team has been nothing short of excellent to work with. They understand schools and the unique needs we have to keep the school functioning during a build. We quickly built a strong, open, trusting relationship and had a few laughs along the way. Nothing was ever a problem. Shane and Glenn, with whom we had most direct onsite contact, were brilliant at understanding our needs and being solution focussed. A massive thanks to you and the rest of the Citycare Property team."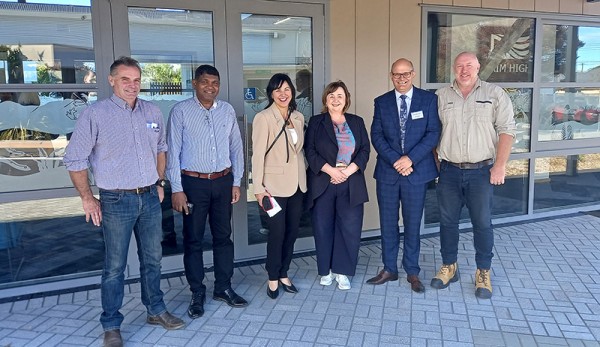 Local MP Megan Woods had the honour of unveiling a memorial plaque and cutting the ceremonial ribbon before guests were given a tour of the site by student leaders.
Senior Project Manager Shane Wildermoth has nine years of experience in construction for education. He says the Karamata Intermediate project was all about communication.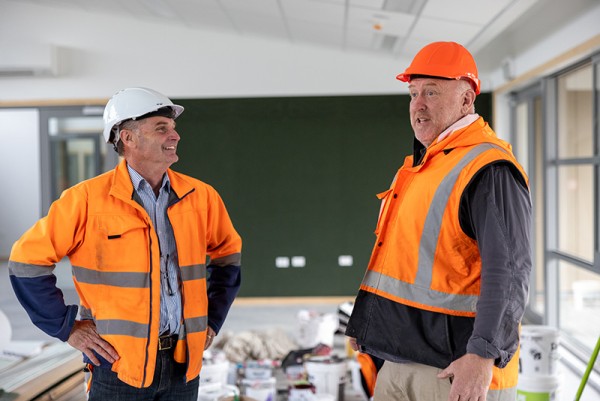 "A lot of the buildings we work on are similar, but it's the relationships with the staff at each school that make every job unique, and those relationships are what drive us. We're always happy to hear principals give acknowledgement. The key to this work is relationships. Principals talk, so our reputation is key. The way we work is as important as the results."
Many Citycare Property staff call South Christchurch home, so we're proud to have helped bring these beautiful new building to the students at Christchurch South Karamata Intermediate.