Citycare Property Announces Parks Sector Lead
Citycare Property is pleased to announce that Craig Taylor has been appointed to the new role of Parks Sector Lead, coming into effect from Monday, 4 April.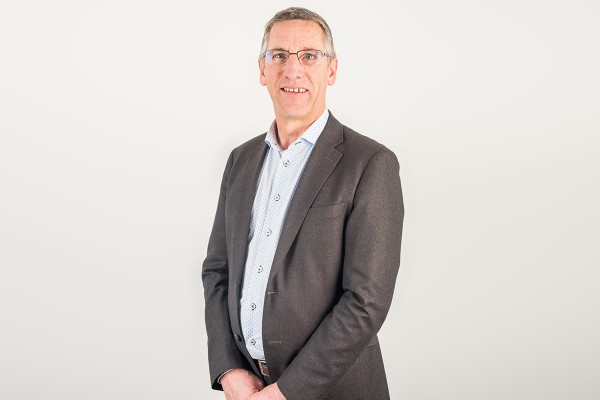 Craig Taylor - Parks Sector Lead
The appointment comes as Citycare Property renews its focus on driving growth in the Parks and Open Space Management areas.
Craig has more than 35 years' experience in the Parks and Open Spaces sector – he began his career by undertaking a horticulture apprenticeship, followed by gaining qualifications in arboriculture.
"During his 21 years with Citycare Property, beginning as Operations Manager – Arboriculture in 2000, Craig has distinguished himself through his hard work and determination to succeed, rising through the ranks to become General Manager – Southern," says Chief Executive, Peter Lord.
In his new role, Craig will be responsible for driving growth across the Parks and Open Spaces business, and improving operational quality and efficiency as part of Citycare Property's ongoing fulfilment of contracts in this core area of expertise.
"I am quite excited to be returning to the area that I know best, and I'm looking forward to the challenges this new role will provide me and to growing and developing advances in this space moving forward," says Craig.
During the first two quarters – Craig will be concentrating on cementing and transitioning new contracts and setting them up to succeed right from the start. He will also be working with the broader business to secure new contracts and explore opportunities for rolling out successful processes and operational improvements across all Citycare Property contracts, nationally.
Craig continues, "We want to position ourselves as the contractor of choice in this space. To achieve that we need to engage with customers and teams nationally to really understand key requirements, pinch points and future challenges, and provide enhanced customer-focus to those solutions."
Within the company, Citycare Property harnesses outstanding skills and experience, allowing it to run the largest single contract within the OSM space – South Auckland, RIMA – covering some 1,625,570m2 of facilities with 283 summer and 378 winter fields across 100-plus separate parks.
"I am looking forward to raising awareness of our sterling capabilities within the broader sector, as well building leadership around new and emerging technologies that elevate execution on the ground and outcomes for the communities we serve," said Craig.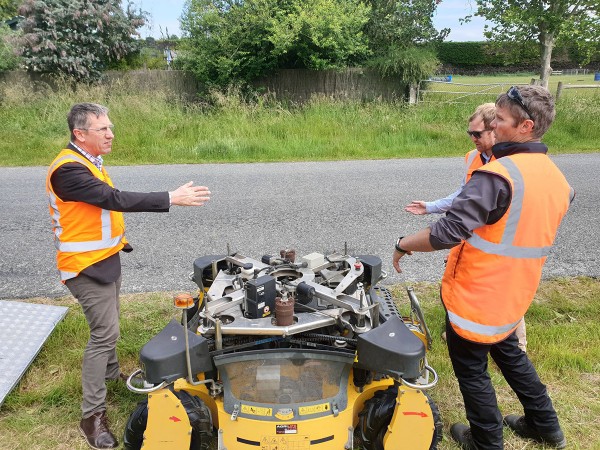 Craig ensures Citycare Property is always at the forefront of technological advances – seen here at a field test for a remote control mower.